Extreme Home Makeover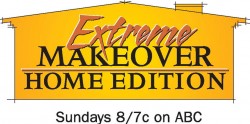 What a truly unique experience! Hallaian Properties felt privileged to help work with the De Young construction management team in realizing the goal of building a new dream home for the Riojas family in only one week. So many people came together in order to help make the construction process as smooth as possible and Hallaian Properties was honored to be one of them.
Last Updated Friday, August 12, 2022 - 01:21 PM.