First and Bullard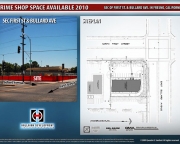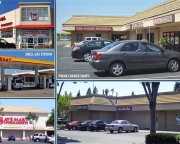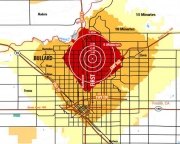 Coming Soon!
Location:
The shop space is located on the southeast corner of First Street and Bullard Avenue, in Fresno, California. Ideally situated between Freeway 41, and Freeway 168, serving both Fresno and Clovis, California. The River Park Shopping Center, Woodward Business Park, and California State University, Fresno, are all close by. Located near the Clovis Annexation and Northeast Fresno, one of the largest housing developments in the Central Valley.
About the Center:
Anchored by Savemart Supermarket, and featuring neighboring tenants such as; Wells Fargo, Port of Subs, Supercuts, Blockbuster, Game Crazy, Postal Annex, Me-N-Ed's, among several others. Across the street from Walgreen's, Baskin Robbins, Shell Gas Station, Rite-Aid, GNC, The 99-Cent Store, and Rally's Hamburger.
Key Features
Across the street from Walgreen's
Shell Gas Station
Neighboring anchor Savemart
Prime corner shops
Great shop space!
For further information please contact Christian J. Hallaian.
Office: 559.439.5339
Cell: 559.281.0009
Fax: 559.439.1659
Additional Resources
Last Updated Thursday, May 16, 2013 - 12:55 AM.